Packaging & Recycling 2021
Milan, 29-30 September 2021
Museo Storico Alfa Romeo di Arese (MI)
Packaging & Recycling 2021 is the only event in Italy devoted to plastic packaging and its entire life cycle, from the design to the post-consumer recycling phase. Since plastic packaging is now the focus of a huge amount of media attention, Packaging & Recycling 2021 event is particularly timely and topical. The availability of up-to-date information is crucial for those working in this sector, which is striving to find new, more efficient and more environmentally friendly solutions.
It is worth noting that the conference will be attended by leading figures from the research world and from major brand owners. They will illustrate current trends in packaging and talk about their own development needs. In previous years, the event has hosted important companies such as Coop, Ferrarelle, Ferrero, Galbani, Heinz, Henkel and Nestlé.
The leading players:
Producers of polymer raw materials (PE, PP, PET, PS, EPS, biopolymers, masterbatches, additives etc.) and plastic recyclers.
Manufacturers of food and non-food packaging.
Manufacturers of plants and equipment for the production of multi-layer film and rigid and flexible plastic packaging (film, sheet and plate extrusion lines, thermoforming machines, container blow moulding machines, automation, components, etc.).
Suppliers of post-consumer packaging recycling plants and systems.
Trade associations and other industry bodies
Brand owners that use food and non-food packaging.
A special area accommodating the sponsors' stands will be set aside for meetings between conference participants and sector operators.
camera
Technologies
Extrusion, blow moulding, thermoforming and all the other technologies used in this field are making manufacturing processes more efficient all the time. Recycling systems "close the circle", further increasing the value of the materials involved.
grain
Materials
Light, versatile and efficient, plastic materials are subject to a relentless process of evolution, and have always played a leading role in the world of food and non-food packaging.
autorenew
The Circular Economy
The future of plastic packaging material is closely linked to its ability to meet the criteria of the circular economy, which require that waste be transformed into a valuable resource.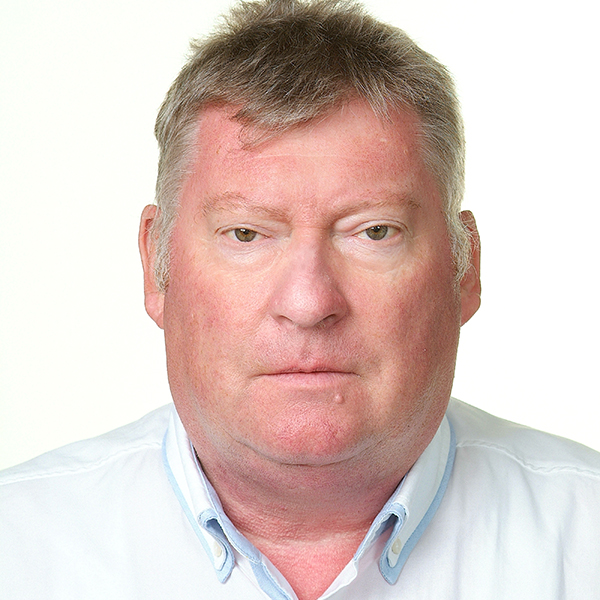 Paul Bullock
Sales Area Director
ELECTRONIC SYSTEMS
EFFICIENT ALTERNATIVES TO BETA MEASURING SYSTEMS FOR CAST & BLOWN FILMS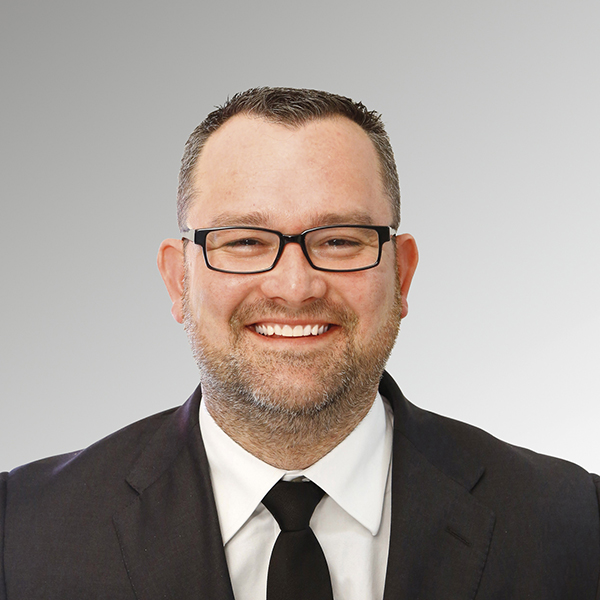 Matteo Mogno
Area Manager
CONTREX
LA NUOVA ERA DEL DOSAGGIO: ELEVATE PRESTAZIONI E SOLUZIONI SEMPRE PIÙ SOSTENIBILI
Nel settore del packaging le aziende trasformatrici si confrontano quotidianamente con nuove sfide legate alla volontà di produrre meglio, in maniera più performante, con lo sguardo costantemente rivolto all'utilizzo di nuovi materiali biodegradabili e riciclati in una più ampia visione di eco-sostenibilità integrata. La massima flessibilità produttiva ed elevati standard qualitativi sono componenti essenziali per la realizzazione di film dedicati al packaging che consentano di contenere, proteggere e conservare in modo efficace. In questo contesto opera CONTREX, brand del gruppo MORETTO, con oltre 40 anni di esperienza nel settore dell'estrusione film in bolla. Per raggiungere i migliori standard di produzione, Contrex comprende l'importanza di fornire ai trasformatori le giuste informazioni sul controllo del dosaggio, sulla verifica del processo e sulla riduzione dei costi operativi.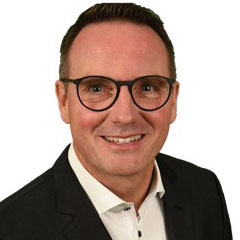 Uwe Kellner
Managing Director
ETTLINGER KUNSTSTOFFMASCHINEN
HIGH PERFORMANCE MELT FILTRATION
Calculations of the expected ROI and extended production trials at a major packaging manufacturer have impressively confirmed the superior performance of ETTLINGER's melt filtration technology in PET bottle to bottle recycling processes. The self-cleaning ECO continuous melt filter positively impacts quality and productivity which in turn leads to a higher cost efficiency and considerable time savings.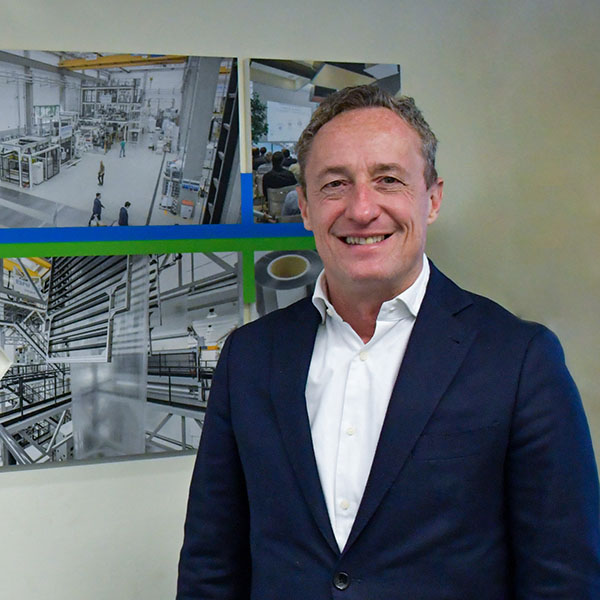 Andrea Carraro
Product & Sales Manager – RevoTECH® Recycling Technologies
COSTRUZIONI MECCANICHE LUIGI BANDERA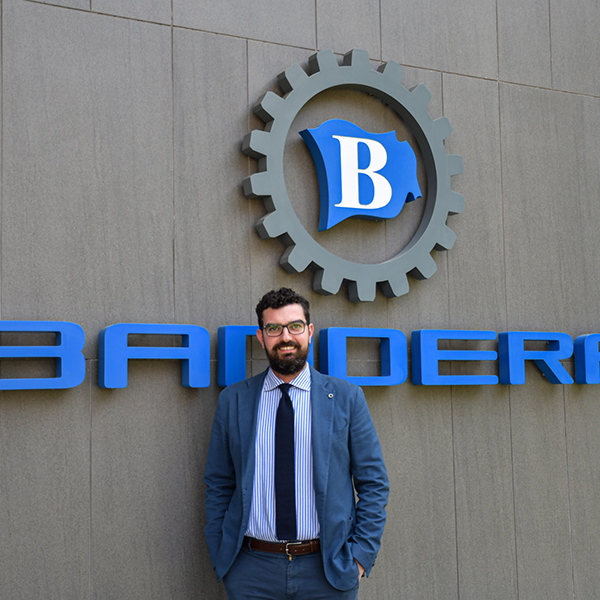 Pietro Zanotto
Area Sales Manager – Blown Film & Flat die technologies
COSTRUZIONI MECCANICHE LUIGI BANDERA
RevoTECH TOWARDS POLYOLEFINS' RECYCLING – FILM AND BOTTLE INDUSTRIES
Thanks to its advanced technologies, Bandera designed and proved in its R&D centre THOE® innovative solutions dedicated to the Polyolefins' virtuous recycling, both related to flexible multi-layer film and bottle industries. The upcycling results obtained are outstanding and confirm a massive improvement compared to the technologies currently available in the market. Bandera processes can fulfil the most demanding quality targets: the accurate extrusion equipment (in-house design and manufacturing), the intensive filtration ability and the innovative and effective deodorisation system are the perfect combination to ensure excellent results.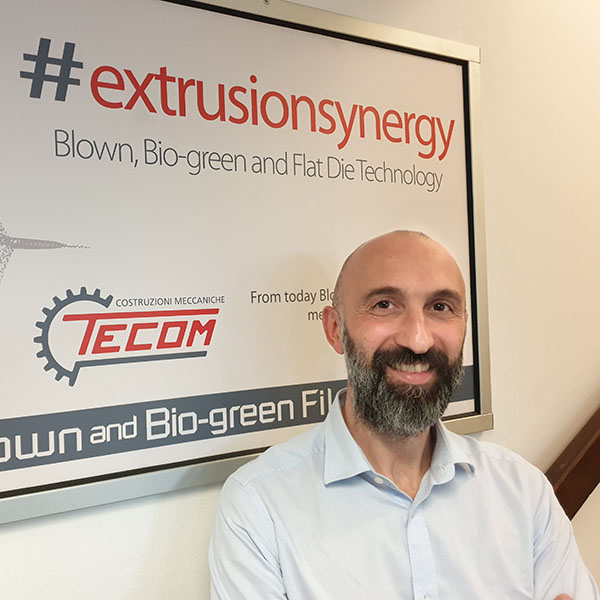 Alberto Colnago
Sales Director
COSTRUZIONI MECCANICHE TECOM / UNION OFFICINE MECCANICHE
BLOWN FILM EXTRUSION INTO CIRCULAR ECONOMY
Single and multilayers blown film extrusion for recycled plastic materials and biodegradable polymers in view of new possible applications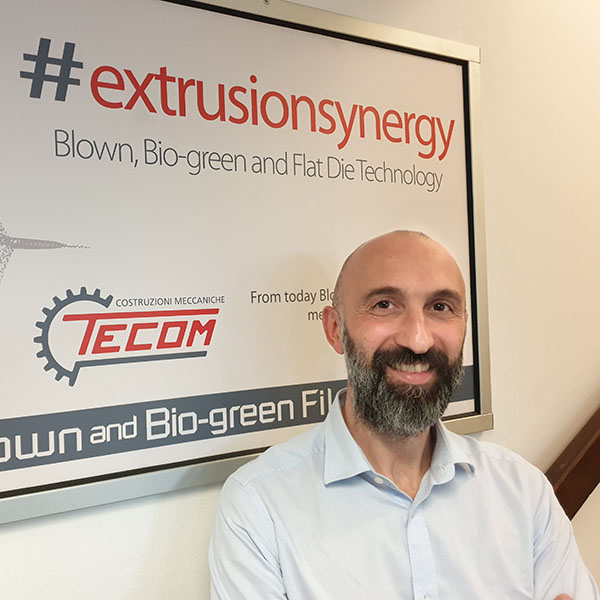 Stefano Richaud,
CEO
ECOPLASTEAM SOCIETÀ BENEFIT
THE ECOALLENE®, FROM WASTE TO RAW MATERIAL
Ecoplasteam is an Italian company that has developed an innovative process for the recycling of particular waste, the polylaminates. Among these, the most common are beverage cartons (such as milk cartons) composed of 20% polyethylene, 5% aluminum and the remaining 75% cellulose. This packaging, used and thrown away, is taken to the paper mills which extract the cellulose part. What remains (polyethylene and aluminum) is sent to Ecoplasteam, where, through a patented process, we give new life to this waste, producing 100% recycled and 100% post-consumer plastic, EcoAllene®.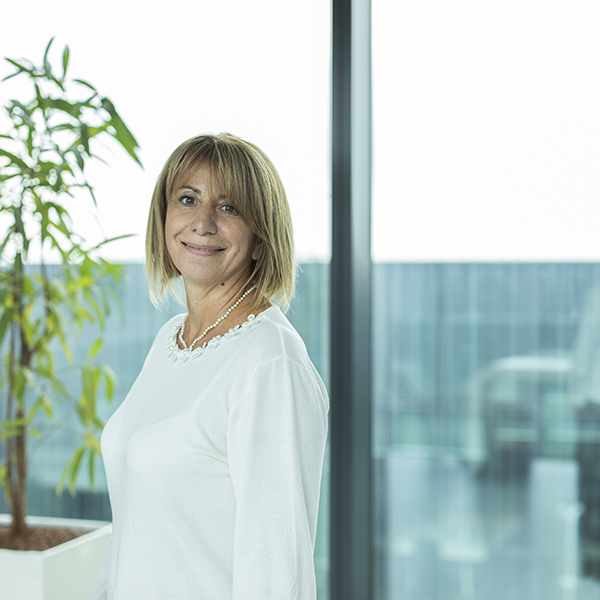 Marta Schiraldi
Safety, Health, Environment & Sustainability Head
GRUPPO NESTLÉ ITALIA
NESTLÉ SUSTAINABLE PACKAGING COMMITMENT – ROAD TO 2025: STRATEGIES, RESULTS AND NEXT CHALLENGES
96% of Nestlé packaging for products made in Italy is already recyclable: this important result – consequence of the company's constant attention to the environment - was accelerated by the launch of the Nestlé Sustainable Packaging Commitment, 3 years ago. The plan aims for 100% recyclable or reusable packaging by 2025 and is based on 4 strategic pillars: development & implementation of innovative solutions; reduction, reuse, recycle; collaboration with external stakeholders; education of employees and consumers. The most ambitious challenge now is to find valid and safe substitutes for packs still difficult to recycle.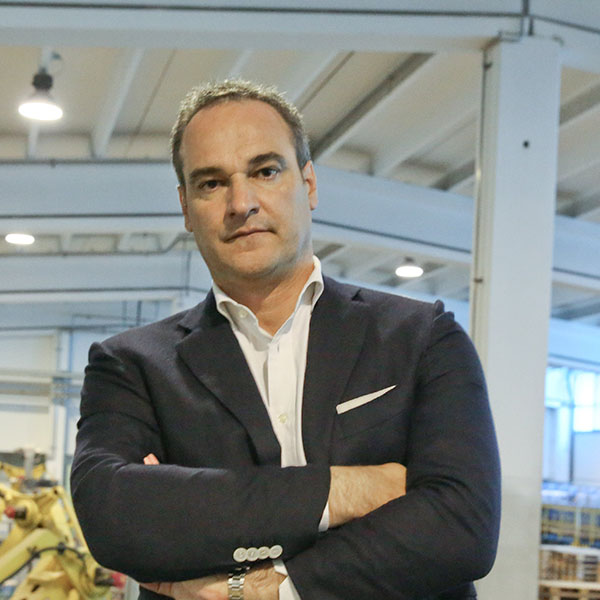 Alberto Bertone
Presidente e Amministratore Delegato
ACQUA SANT'ANNA
ACQUA SANT'ANNA: A REFLECTION ON THE VALUE OF PLASTIC MATERIAL
Acqua Sant'Anna has always paid attention to the surrounding environment and invested in eco-sustainable solutions. The first in the world to introduce a bottle of mineral water made from a biopolymer of plant origin, which has the same technical characteristics as ordinary plastics, but dissolves in compost in less than 80 days: Sant'Anna Bio Bottle. Today, more than ever, we need to think about the value of plastic, the best available material for lightness, usability, versatility, and to find real solutions for its correct recycling. The introduction of a deposit would allow widespread collection and the consequent virtuous recycling process.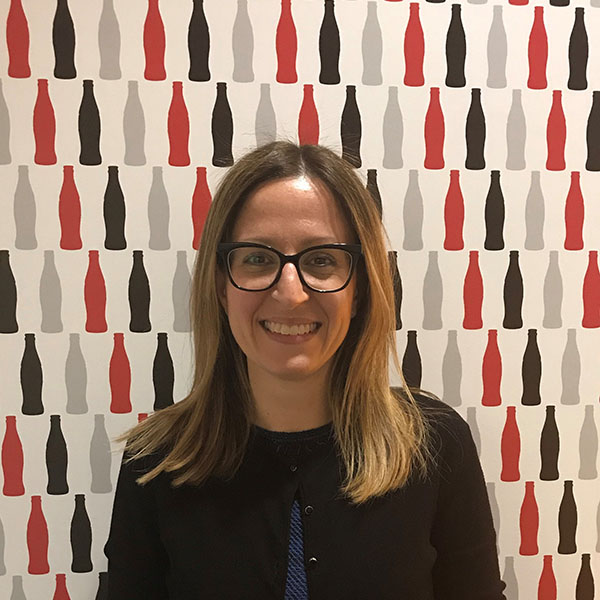 Alessandra Girolami
QSE Manager
COCA-COLA HBC ITALIA
HOW TO DRIVE SUSTAINABILITY STRATEGY THROUGH PACKAGING INITIATIVES
Coca-Cola HBC Italia has been working since years to reduce its environmental impact, from the raw materials supply to the bottling and the distribution steps. In particular, the company is always studying new technologies that allow to optimize and reduce the weight and the volume of the packaging, both primary and secondary. All The Coca-Cola Company branded beverages packaging are already 100% recyclable but our further effort is from one side to reduce the quantity of raw materials placed on the market, through light-weighting and eco-design initiatives, and on the other side use more and more recycled PET in our bottles.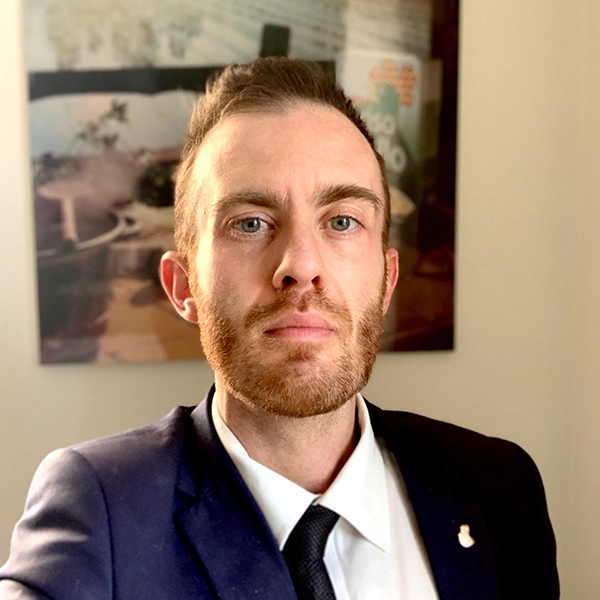 Mirko Mombelli
Strategic Marketing Manager e Responsabile Marketing Export & Innovation
RISO GALLO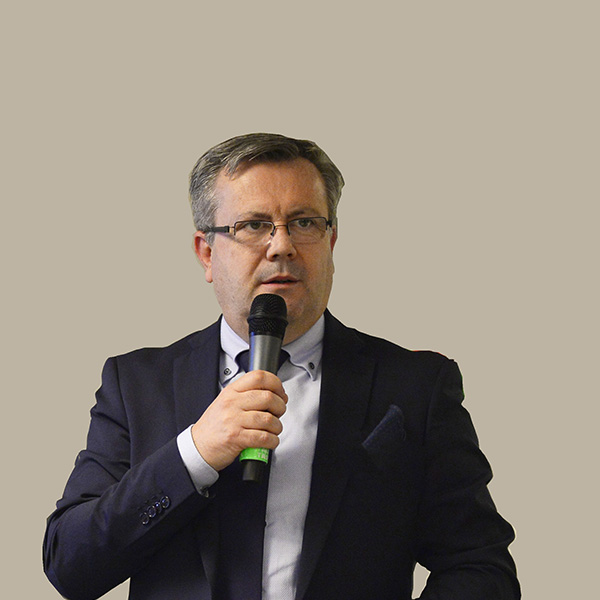 Osvaldo Bosetti
Group Industrial Europe Packaging Director e CEO
Goglio North Europe
SUSTAINABLE AND MADE IN ITALY: THE GREEN EVOLUTION OF PACKAGING FOR RICE
Goglio and Riso Gallo present the first eco-friendly vacuum packaging for rice. The innovative multi-layer "suitable for recycling" laminate guarantees the same resistance, preservation capacity and quality levels as solutions currently on the market. This great achievement is a 100% Made in Italy best practice, result of the partnership between Riso Gallo – who ordered this project for its sustainable commitment and will be the first company in Italy to use this kind of pack - and – Goglio with its over 100 year experience in the research and development of avant-garde packaging solutions.
While waiting for the event,
browse the magazine!
Find out all the numbers of the last year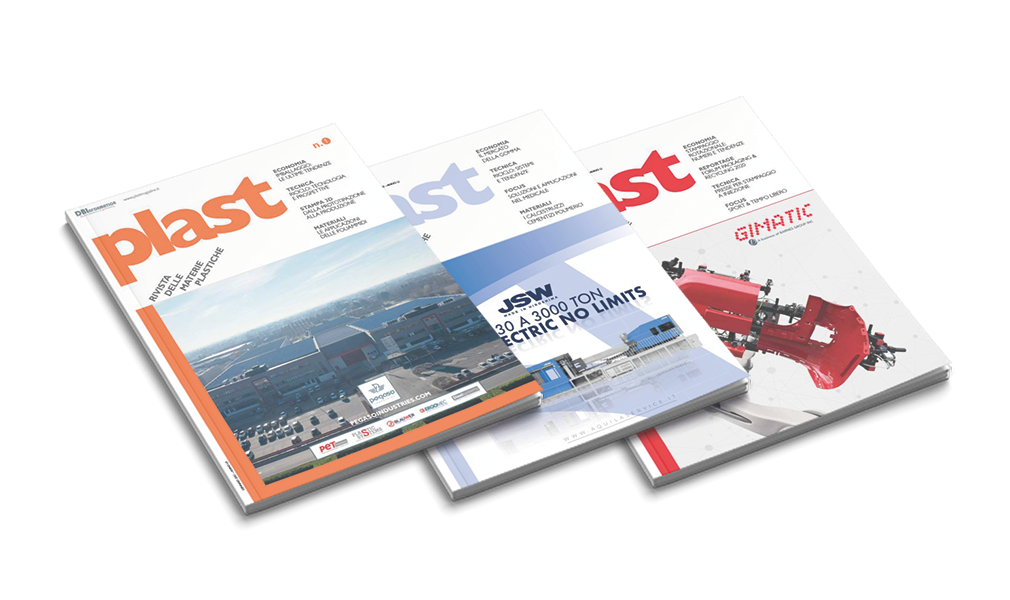 Info
For more information, please contact our staff:
For information on sponsoring the forum:
Guglielmo Calcagno - Publishing Advisor
guglielmo.calcagno@dbinformation.it
Tel 02.3494367 - cell.335.1500876
Secretariat and Registrations:
Graziella Cruciani - DBInformation
graziella.cruciani@dbinformation.it
Tel 02.81830309
The Alfa Romeo Museum has been completely renovated and is even more prestigious. The historical site in Arese has a new look and is opened to public with a refined arrangement that reflects Alfa Romeo's distinctive DNA. Six floors of history binding past, present and future and complimenting the achievements of an extraordinary brand, its vehicles, its technology and style.